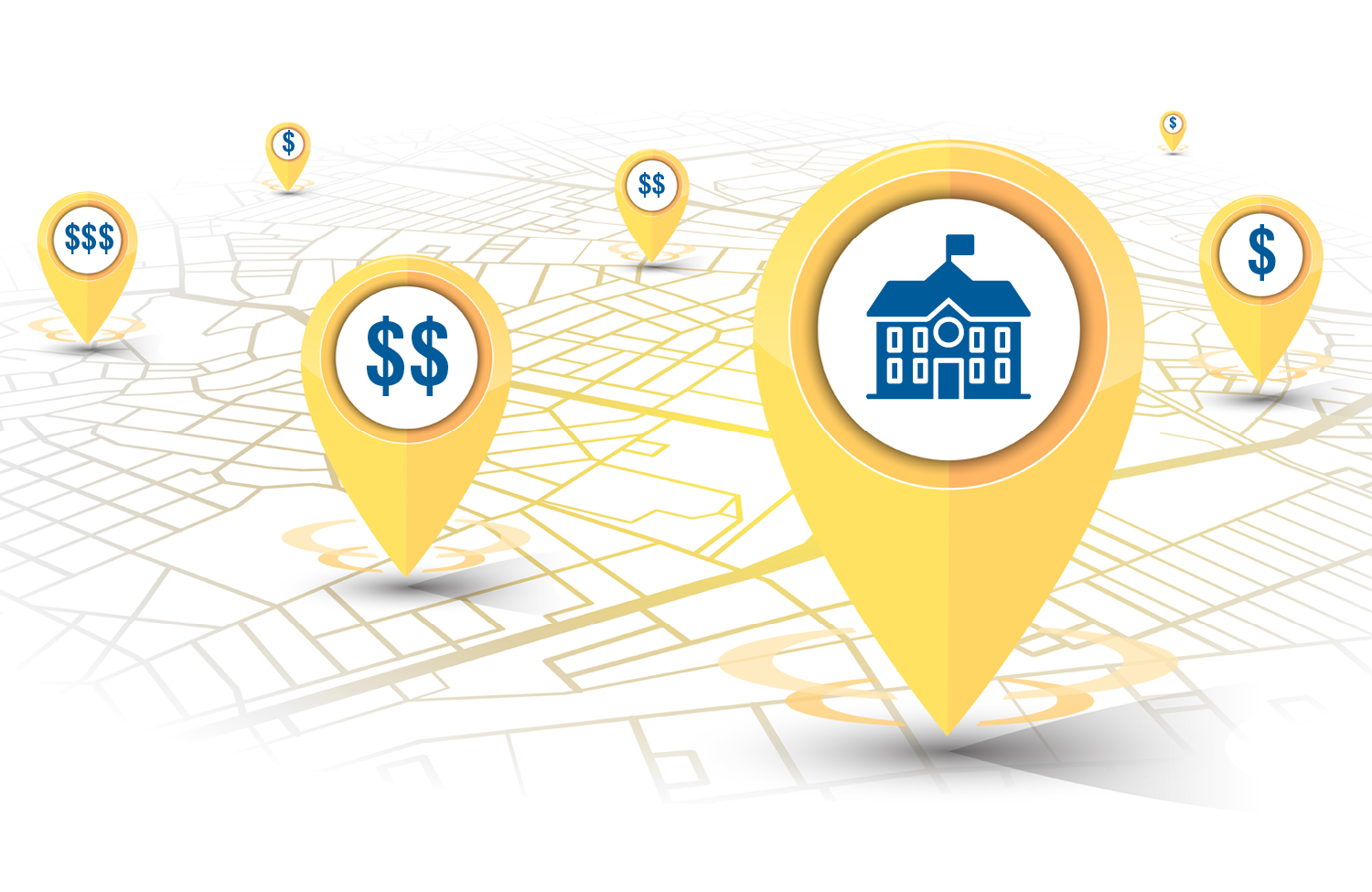 How School Districts Impact Your Home's Value
When it comes to purchasing a home, prospective buyers consider numerous factors such as location, amenities, and neighborhood characteristics. Among these, the quality of the school district often plays a significant role in the decision making process. In fact, 30% of buyers between the ages of 33-42 named "quality of the school district" as a top factor when choosing their neighborhood (2023 NAR Home Buyers and Sellers Generational Trends).

So, what characteristics could make a school more desirable? According to a survey done by Realtor.com, these could include high test scores, accelerated programs, music programs, diversity and after-school programs. Other attributes may be higher attendance and graduation rates, as well as low student-teacher ratios.

Let's dive into why school districts hold such influence in real estate markets:
Reputation and academic performance: The reputation and academic performance of schools within a district have a direct impact on home values. Highly regarded schools tend to attract more buyers, as parents prioritize providing their children with quality education. As a result, homes located within these districts experience increased demand, leading to higher property values.
Access to resources and facilities: School districts offer an array of resources, extracurricular activities, and modern facilities that can significantly enhance home values. Buyers often seek districts that provide well-equipped schools, including libraries, sports facilities, science labs and technology resources. The presence of these amenities suggests a commitment to providing a comprehensive educational experience, making the surrounding properties more desirable. In fact, according to the National Bureau of Economic Research, property values increase by around $20 for every $1 spent on school funding.
Convenience and proximity: The convenience and proximity of schools to residential areas are also crucial factors affecting home values. Families prefer living in neighborhoods where schools are easily accessible, either within walking distance or a short commute away. This convenience saves time and effort for parents and enhances the overall desirability of the area, resulting in increased property values.
Demographic shifts and buyer preferences: Changes in demographics and evolving buyer preferences can have a significant impact on school district attractiveness and, in turn, home values. As young families or individuals with school-aged children move into an area, the demand for homes within sought-after school districts tends to rise. This increased demand often leads to rising home values due to limited supply.
Stability and long-term investment: Investing in a home located within a desirable school district is often seen as a long-term investment strategy, even for those without school-aged children. Quality schools tend to maintain stability, even in challenging economic times, making homes in those districts more resilient to market fluctuations. This stability appeals to buyers, leading to increased demand and the potential for higher returns on investment.
Did you know? Homes in top-performing districts tend to sell faster – 8 days faster – according to Realtor.com. They also found that these homes receive 26% more views than the average listing and 42% more than those in lower-performing districts. It's important to note that when selling a home, real estate agents and sellers should never say whether the home resides in a "good" or "bad" school district. Instead, they should inform buyers about the schools their children would attend, what those schools offer and encourage them to do their own research online. Helpful online resources include GreatSchools.org, the National Center for Education Statistics and the U.S. Department of Education. If the home is not in a desirable school district, sellers and real estate agents should focus on highlighting other sought-after features of the home and neighborhood.
There's no doubt that school districts play a crucial role in shaping home values, reflecting the understanding that education is a key priority for many families. The reputation, academic performance, resources and proximity of schools directly influence the desirability and demand for properties within these districts. As a result, homes located in sought-after school districts tend to experience higher property values and often provide a solid long-term investment opportunity.

For prospective homebuyers, considering the impact of school districts on home values can help make informed decisions and potentially secure both a quality education for their children and a valuable real estate asset.

Categories